Dr Seun Cares Covid-19 Relief Initiative Grows; Dynamic Nigerian Diaspora Sports Royalty Join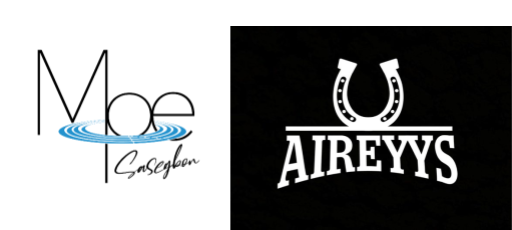 HOUSTON, TEXAS – The Dr. Seun Cares: COVID-19 Relief Initiative, which launched in June 2020, set out to #Feed1000 families across the 6 geopolitical zones of Nigeria. Devastated by economic disaster, Nigerian states all over the country are seeing rises in COVID-19 cases and citizens are also finding it difficult to receive government allocated funding for support. A group of Nigerian athletes based in the diaspora set out to help provide support for families in need by purchasing food items and distributing them to families in 10 different Nigerian states.
Adding to the lineup of diaspora sports heroes, two-time Nigerian Olympian, Dr. Seun Adigun, announced the addition of two British-Nigerian high jumpers, Moe Sasegbon and Mike Edwards to the initiative. Edwards, most recently known for finishing as 1st runner up in the 2019 season of Big Brother Naija, is also the founder of the first black owned cigar company in UK, Aireyys. Sasegbon was also cast in the 2017 movie WonderWoman as an Amazonian female warrior in one fight scene.
Sasegbon and Edwards join several other prominent Nigerian sportsmen including:
– Wande Olabisi – Former MLB player for the San Diego Padres and first Nigerian professional baseball player
– Nneka Ogwumike – WNBA Champion, 2016 WNBA, MVP and current basketball player for the Los Angeles Sparks. Ogwumike currently serves as the President of the WNBA Players association.
– TJ Adeshola – Head of US Sports at Twitter
– Larry "The Natural" Ekundayo – Professional Welterweight Boxer
– Ola Adeniyi – Current NFL outside linebacker for the Pittsburgh Steelers
– Tayo Adesanya – Former high jumper and basketball player for Team Nigeria, and owner of Agbara Life.
– Umar "Top Boxer" Sadiq – Professional Super-Middleweight boxer
– Amobi Okoye – Former NFL player for the Houston Texans and Chicago Bears. Founder of the Amobi Okoye Foundation.
"I am proud to stand with the 'Cares Tribe' to feed 1000 families across Nigeria," says Houston-based manager, Joshua T. Dada. "As a first-generation Nigeria I believe it's important for me to take care of home, and that's what the Dr. Seun Cares brand is all about".
The Dr. Seun Cares COVID-19 Relief states in its mission that "the current climate of the world needs more people who are willing to execute change, and it starts with one act. It may not be substantial as an isolated action, but when enough people start to join in and play their part, the overall effect is magnified. Together we are stronger."
The initiative is backed in the USA by the Bobsled & Skeleton Federation of Nigeria, Inc a 501(c)3 non-profit aiming to help drive momentum behind donations and corporate matches. 100% of funds raised for this initiative are donated to feeding families in Nigeria.
For more information and details on how to donate, visit www.seunadigun.com
Media Contact
Company Name: DR. SEUN CARES
Contact Person: Dr. Seun
Email: Send Email
Country: United States
Website: https://seunadigun.com/